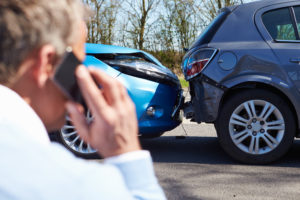 Sometimes it pays to reject a low settlement offer you receive after an accident. Take the June 2017 case of a New Jersey car crash victim who was initially offered $18,000 by the other driver's insurance company, after sustaining a neck injury that resulted in chronic pain and possible spinal fusion surgery. The young woman rejected the offer, and was later awarded 100 times that much, receiving a $1.8 million judgment in the case.
If you're in the unfortunate circumstance of experiencing an accident, an insurance company may want to offer a settlement in hopes you accept it. This way, they can avoid having to pay more for the damages you encounter, and the case will close. When you're a victim of an accident because of negligence, an attorney may recommend that you reject a low settlement offer, because you may be able to receive a higher award through a lawsuit.
The first step in getting the compensation you deserve is to receive a settlement offer from the insurance agency. This can sometimes be a drawn-out process, because the insurance company may want to hold on to their money as long as possible before having to pay you. Regularly contacting the insurance company to check in on the settlement offer can help speed up the process.
Once you receive a settlement offer, you'll want to determine how fair it is to your unique case. Here's how to respond to a low settlement offer from an insurance company.
Signs the Settlement Is Too Low
Like any negotiation, often the initial settlement offered by an insurance company will be lower than what you may expect or deserve. Because an insurance claims adjuster is working on behalf of the insurance company, the adjuster's goal is to save the insurer the most amount of money possible. Hence, low-ball offers are often the first ones given, even to victims with serious injuries.
The amount the insurance company initially offers is based on the damages sustained in the accident case, and may be influenced by witness interviews and a police report. Often, these amounts do not take into account mental pain and suffering, as well as the negative effects an accident has on an entire family or on someone's goals, dreams, and livelihood. This is why a lawsuit may be beneficial to secure you the complete compensation you deserve.
To accurately determine the value of your claim, examine factors such as:
Time missed off work
Complete costs for repairs and medical bills
Who was at fault for the accident
Future costs, including how injuries will affect your ability to work
Consulting with an attorney can help you to gain clarity into the true costs you are suffering because of an accident. In the case the offer is indeed low, an attorney can help you negotiate a better settlement, or bring your case to trial.
Steps to Reject the Settlement Offer
The first step in rejecting a low settlement offer is to write a letter to the insurance company stating the rejection. There is no required format for this letter, but it is wise to include the following elements:
Factual account of the event
Factual-based argument for the settlement rejection
Facts that support your argument, including financial costs, injuries and suffering
Evidence-based statement of liability, which may include police report or witness information
After presenting a clear and concise letter with evidence-based reasoning for rejecting the claim, you'll want to conclude the letter to the insurance agency with the amount you want in order to settle the claim. Because you are now negotiating with the insurance company, demanding a higher amount than you think your claim is worth is wise. The insurance company is likely to offer a counter offer, which will likely be lower than what you present in this letter.
Contact an Accident Attorney for Professional Help
If you've never written a settlement rejection letter for an insurance company, you may want to get the professional help of a professional accident attorney. This letter is critical to help you obtain the justice and peace of mind you deserve. Because the negotiation process can be complicated and lengthy, crafting an effective letter from the beginning and each subsequent time can make you more likely to get the settlement you desire and help you obtain just compensation more quickly.
If you have received a settlement from an insurance company that you think is too low, feel free to contact the Millea Law Firm in Phoenix for a free consultation. Visit us online for accident attorney help, or call (480) 739-6700 for more information.