Matt Millea
Phoenix Personal Injury Lawyer
I can't say enough about Matt as a lawyer. He was always professional & legally prepared for all meetings & hearings. Beyond his legal ability, Matt cares about his clients and his kindness & patience throughout my case made it easy for me to get through the ordeal. I would highly recommend Matt as an lawyer.
MATT MILLEA
Phoenix Personal Injury Attorney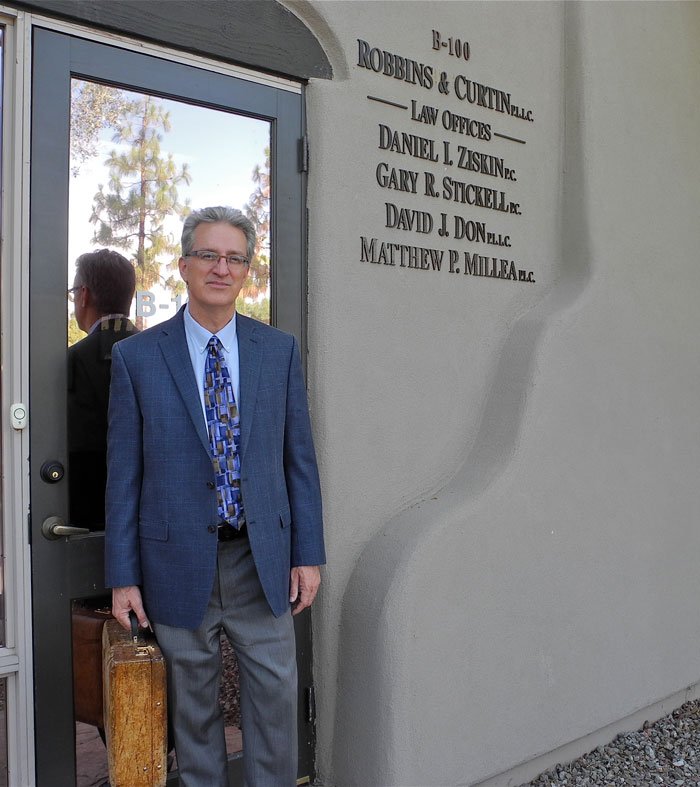 Matt Millea has represented victims of serious personal injury and wrongful death since 1998. He has received an AV rating from Martindale-Hubbell, indicating other lawyers consider him to be one of the preeminent lawyers in the personal injury field. Matt has also been named a Southwest Super Lawyer in personal injury every year since 2013. Many of his clients have received six or seven figure recoveries.
Matt handles car, truck, and motorcycle collisions; construction and mining accidents; burn injuries; brain injuries; and cases involving defective products. He has represented a number of clients who were seriously injured or lost loved ones when cars collided with livestock on the roads or highways.
He prides himself on being able to handle all phases of a case, particularly trials and appeals. He believes insurance companies will not pay top dollar unless they believe the lawyer (and the injured person) have the ability and the commitment to spend the time and money to take the case to trial when necessary. He prepares all his cases for trial because he believes the insurance company will not pay unless it is facing a trial.
Matt moved to Arizona in 1987, after graduating with high honors from the University of Nebraska College of Law. He also was an editor of the Nebraska Law Review. From 2001 to 2010, Matt worked with Treon, Aguirre, Newman & Norris, one of the oldest and best plaintiffs' personal injury law firms in Arizona. Matt had the opportunity to handle large, complex personal injury and death cases. And he tried several jury trials with the firm.
He is a Scottsdale personal injury attorney who loves making a difference in the lives of those who have been damaged by the carelessness of others. "The law interested me because I wanted to help people," he says. "And I wanted to do my part to right what is wrong in the world. Unlike other lawyers, trial lawyers don't charge those they help anything unless they recover money for them. Nothing makes me happier than improving the lives of victims by helping them obtain the fair compensation they deserve."
Matt moved to Arizona after he fell in love with backpacking its mountains and canyons. He has hiked all over the state. Recently, he and two friends hiked from the South Rim of the Grand Canyon to the North Rim in the middle of August. He loves taking his adult sons on camping and hiking trips.
Matt and his wife Ronda have been married since 1993. Ronda is an accomplished artist and often helps Matt in his office.
Protecting Our Clients
For 20 Years
Matt has been serving clients and fighting on their behalf for over 2 decades. At The Millea Lawfirm, you are treated like a human being, not a number. The personal approach we take throughout your legal proceedings is second to none. When you need an attorney, Matt Millea is on your side!
Why Should You Choose Us?
You Come First
You are our top priority! The Millea Law Firm will represent you with compassion and vigilance!
Honest Communication
Clear, straight forward communication from start to finish. You'll never wonder what is going on with your case.
Committed to Excellence
The Millea Law Firm is committed to getting you every dime you deserve. We wont settle for anything less!
Find out what your case is worth
Contact us today for a free, comprehensive case evaluation.