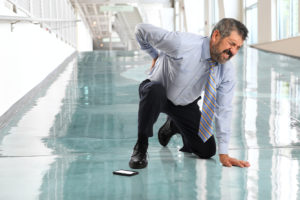 When you experience a serious personal injury, getting help from a personal injury attorney shouldn't add more stress to the situation because you're worried about finances. You should be able to focus on your healing and recovery, as a trusted professional gets to work on your case to help you obtain the settlement you deserve.
If you have experienced an injury and are consulting with attorneys for a possible claim, beware of any firm that wants to charge you up front for their services. Hiring a lawyer that only makes money if you do will give you the peace of mind that you need and also give you an ally that will fight for your rights and best possible outcome. Having to pay up front can make your case suffer.
Only Work with Lawyers on a Contingency Basis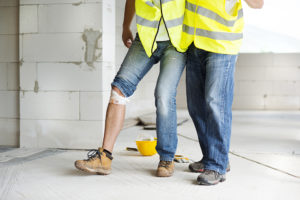 As your personal injury case goes to trial, you are likely having to focus your finances on other things, including medical bills or providing for your family while you have to miss work because of injuries. Your insurance company may not provide all the compensation you deserve and need, which is one of the reasons why hiring an attorney can help greatly. As your finances are needed elsewhere, needing to juggle everything else along with lawyer fees can get complicated and also add unnecessary anxiety. A reputable personal injury lawyer will only charge their client a fee that is contingent upon their ability to obtain a judgement or a monetary settlement for the client. Typically an attorney will not want to take a case that they won't be able to obtain a settlement from so you can feel confident that you have a good case if they are willing to take it on a contingency basis.
Having to pay money before your case can also negatively impact your emotions or choices you make regarding your case. The added stress may affect your testimony or decision-making, which can pose a threat to you getting compensation. Some other reasons to be wary of an attorney that asks you to pay to work with them before your case begins includes the following:
The lawyer may not be confident in your case.

A personal injury attorney who is confident in your case will be willing to wait for payment until after it is won. A lawyer who demands payment right away may want to get paid even if the case is lost, and may not be motivated to put in the time, dedication and effort in order to make your case a success.

The costs you're burdened with can cause your claim to suffer.

In addition to a lawyer and their team not giving your claim the focus it requires in order to be successful once you've already paid, other factors such as the use of expert witnesses may not be put into play if you're forced to pay for them. A lawyer that works on a contingency basis will make sure your claim has all the essential elements in order to make it the strongest case possible and help you win.

Your case may be rushed or drawn out.

Depending on what type of fees a non-contingent personal injury attorney charges, the lawyer may draw out the case to get more money from you on an hourly basis or rush a case because they want to move on to getting money from someone else. A lawyer that doesn't make money until you do will optimize their time, so you can secure compensation in a timely manner without worrying that corners are being cut.

There is no motivation for the attorney to maximize your compensation.

When a personal injury lawyer works on a percentage basis, the amount of compensation you obtain directly affects their payment. This incentivizes them to put forth an amazing effort in your claim, so you can secure the best compensation available.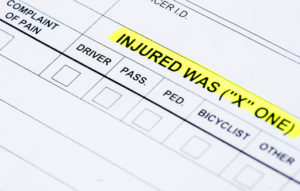 Your personal injury lawyer should be focused on obtaining justice, not taking victims' money and then neglecting to put in work in a case. By hiring a personal injury attorney who only takes on cases they trust they can win, this allows you to be confident that you have someone who believes in your claim and will do everything possible to get you maximum compensation.